Looking to look your best for you big day? These HOT DEALS from the Caci Clinic is for YOU!
Brides to be can enjoy a FREE consultation and a 30 minute facial when visiting the Caci Clinic and showing this image!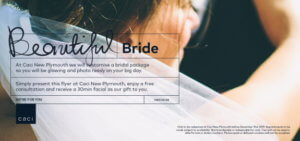 Caci Clinic are celebrating their 25th Birthday – but they're giving the gifts to YOU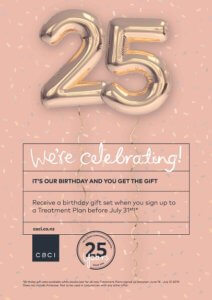 Follow us on Facebook and Twitter to be the first to know as soon as Hot Deals come in!