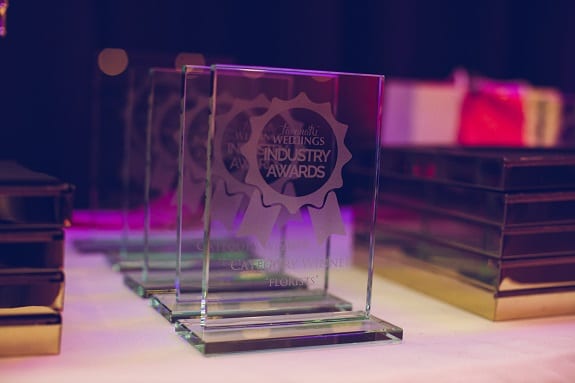 With the 2020 Taranaki Weddings Industry Awards rapidly approaching we thought we'd take the opportunity to run through a few details and answer a few frequently asked questions:-
Nominations for the 2020 Taranaki Weddings Industry Awards open on Friday 1st of May and will be open until Friday 12th of June.
You can submit a nomination for ANY business in the Taranaki Region who provided services or products for your Wedding or Event providing it took place between 1st April 2019 and 31st March 2020. You cannot submit a nomination on behalf of someone else and you cannot submit a nomination for your own business. When submitting a nomination you will be required to supply a SUPPORTING DOCUMENT which proves that you have used their services/product. You can nominate each business only once. Vendors cannot nominate themselves and cannot nominate on behalf of their clients.
What constitutes a supporting document? Essentially anything that proves that you have used their business – this could be a copy of an invoice, receipt or contract, a copy of your marriage licence (for celebrants or venues), a screen shot of a booking or THEIR social media post acknowledging your wedding – photographs will only be accepted for photographers and must be watermarked. Photographs will not be accepted for any other vendors.
Can I nominate more than one business? Yes – you can nominate every business involved with your Wedding or Event providing they are based in Taranaki and the event took place within the above time frame.
All nominations will be verified to insure they have a supporting document and comply with the guidelines – if your nomination is not valid you will receive an email advising you why and given the opportunity to resubmit before Friday 12th June.
Can I ask my clients for nominations? Yes – we encourage you to reach out to your clients via Social Media, email etc. and ask for their nominations.
Do I need more than one nomination? Only one valid nomination is required to enter the Taranaki Weddings Industry Awards however the more nominations to receive, the higher your chance is off winning.
If I receive a nomination but do not wish to take part – can I withdraw? All nominated businesses will receive an email notifying them of their nomination on Tuesday 16th of June. They will have 24 hours to reply to this email requesting to opt out if they do not wish to take part. A list of businesses who have opted out will be published on the Taranaki Weddings Facebook page on Thursday 18th June. Vendors who wish to participate do not have to respond to this email. Vendors are requested to keep their nomination confidential until voting opens.
Voting opens to the public on Thursday 18th June and close on Friday 31st July. Some details are recorded when you place your vote meaning you will be unable to vote more than once – so please vote carefully.
SCORING is based 50% on nominations and 50% on voting. Within each category – the total amount of votes (for that category) is divided by the total amount of nominations (for that category) to give a point value to each nomination. Each vendors nominations are then multiplied by this value to give a nomination "score". This score is then added to their votes to give a total score per Vendor. The Vendor with the highest score is then the winner in that category with the second highest score receiving highly recommended. The Overall Winner is determined the same way – except the total amount of nominations overall is divided by the total amount of votes overall to give an overall point value per nomination. As with the individual categories – this is then multiplied by the nominations received per Vendor and added to that Vendors Votes to give them an overall total. The Vendor with the highest amount of points overall is then determined to be the winner. There is no runner up to the Overall Winner.
Due to the uncertainty surrounding events at present (due to the Covid-19 alert levels) – we cannot determine at present what format the Awards Presentations will take. We are hoping to host a Cocktail Style Event in late August to make awards announcements and presentations.
Do I have to present to receive an awards? No – while it is not compulsory to attend the Awards Evening in order to be a winner – it is expected that if you do not opt out then you, or a member of your team or a representative, will attend the awards celebration to collect your award in the event you win.